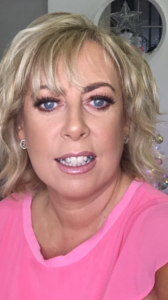 Cathy Moran's business experience spans over 25 years in recruitment. She started her career in Edinburgh before moving back to Northern Ireland to work for one of Ireland's leading recruitment agencies. Her experience covers all areas of permanent recruitment, from, IT, Digital & Traditional Marketing, Sales, Technical and Engineering, Accountancy, HR and Executive-level positions to helping start-ups.
After a successful run in recruitment and working as a Business Development Manager in industry, Cathy started her own recruitment business in 2015, Land that Job. Cathy has rebranded with her new website Cathy Moran Recruitment.
This was based on a much more personal approach for both clients and candidates. She manages the recruitment process from start to finish, with her signature engagement process, based on trust and success.
Cathy's vast knowledge of people, coupled with the sheer number of relationships and contacts throughout Ireland, both North and South, brings a tremendous opportunity to Women In Enterprise; she is committed to further developing Women In Enterprise's membership and expanding the calendar of events and workshop offerings.
Email: cm@cathymoranrecruitment.com
Website: www.cathymoranrecruitment.com
Facebook: www.facebook.com/cathymoranrecruitment
Twitter: www.twitter.com/jobfairyni
LinkedIn: www.linkedin.com/in/cathy-moran-99595441
Instagram: www.instagram.com/cathymoranrecruitment/