PATRICIA KELPIE
CO-CHAIR
Patricia Kelpie's business experience comes from executive corporate marketing covering a 20+ year career launching record breaking brands, new products and retail marketing including Senior Director posts in companies such as Nautica Enterprises and Tommy Hilfiger USA and Marketing Manager at The Estee Lauder Companies.
Originally from New York City, Patricia has made Derry her home since 2015 along with her native Irishman husband. For the last decade, she has volunteered in professional business networks having served on the leadership team of Brandhackers, a digital marketing network in NYC, and at Women In Enterprise in Derry since 2016. Currently, Patricia is Managing Director of a start-up in Northern Ireland developing educational tools to help learning disabled and Autistic children.
Patricia is passionate about helping and encouraging fellow entrepreneurial individuals; she believes Women In Enterprise represents an environment where all can flourish to their best capabilities and is committed to further developing programmes and events to best serve its members.
Email: info@womeninenterprise.biz
Women In Enterprise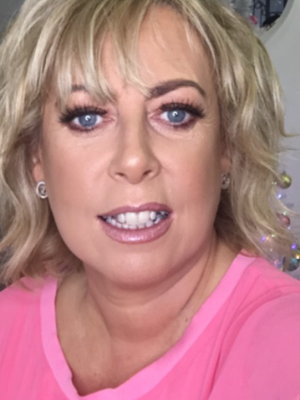 CATHY MORAN
CO-CHAIR
Cathy Moran's business experience spans over 25 years in recruitment. She started her career in Edinburgh before moving back to Northern Ireland to work for one of Ireland's leading recruitment agencies. Her experience covers all areas of permanent recruitment, from, IT, Digital & Traditional Marketing, Sales, Technical and Engineering, Accountancy, HR and Executive-level positions to helping start-ups.
After a successful run in recruitment and working as a Business Development Manager in industry, Cathy started her own recruitment business in 2015, Land that Job. Cathy has rebranded with her new website www.cathymoranrecruitment.com
This was based on a much more personal approach for both clients and candidates. She manages the recruitment process from start to finish, with her signature engagement process, based on trust and success.
Cathy's vast knowledge of people, coupled with the sheer number of relationships and contacts throughout Ireland, both North and South, brings a tremendous opportunity to Women In Enterprise; she is committed to further developing Women In Enterprise's membership and expanding the calendar of events and workshop offerings.
Email: cm@cathymoranrecruitment.com
Women In Enterprise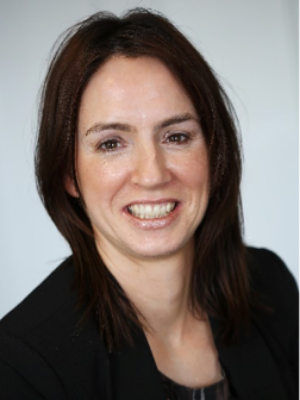 SINEAD MEENAN
TREASURER
Sinead Meenan is a Director and Chartered Financial Planner at Waterhouse Financial Planning Ltd, having achieved great success in what historically was and still is a male dominated profession. She has worked hard to become Chartered Financial Planner - the most widely accepted "gold standard" qualification available for professional financial planners in the United Kingdom.
With over 25 years' experience in the industry, Sinead wants to help everyone, and in particular women, understand that financial planning is not just about buying financial products or investments, but rather, a personal process to help protect against the contingencies of life. Sinead is also a retirement pension specialist and gives advice & guidance on all areas of financial planning including long-term care.
Email: sineadannmeenan@hotmail.co.uk
Women In Enterprise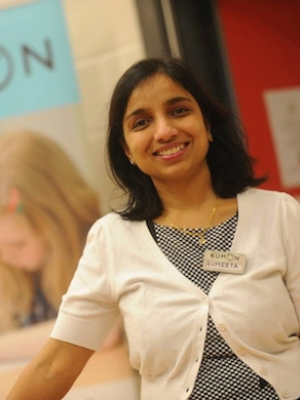 SUMETTA GUPTA
COMMITTEE MEMBER
As a doctor in Alternative Medicine, Sumeeta Gupta graduated from Mumbai University in 1997 and practised medicine for nearly 5 years before moving to Northern Ireland with her husband in 2002. The move was challenging as with no family support she had to look for alternative careers to suit the demands of her increasing family. She trained herself to be a Kumon Instructor and joined a global franchise in 2012. She is currently the owner and Head Instructor of Foyle Kumon Study Centre in Derry / Londonderry which is a maths and English Study Centre for children of all ages and abilities.
Passionate about giving back and being a responsible member of the community, Sumeeta has been extensively involved in many projects with the Derry City and Strabane District Council; she promotes Indian culture via workshops and as a speaker at events across schools and community groups throughout the district area. She has played a major role in organising the Diwali festival as a major event in Derry for a number of years.
Sumeeta is a mum of two girls and believes in a well-rounded growth for them with education as a priority. Her expertise as an educator and leader extends to all by encouraging a love for learning and can-do attitude – especially women – who might not have a support system. She believes that if she started her own business, anyone can too and is passionate about inspiring others to learn, progress and achieve their goals.
Email: sumeedg@yahoo.com
Women In Enterprise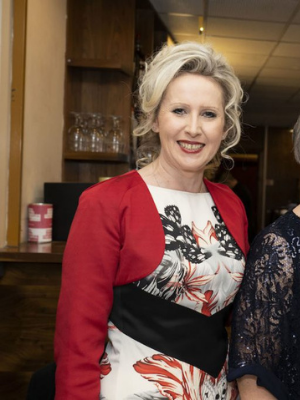 ANN HONEY
COMMITTEE MEMBER
Originally from Leicestershire, Ann has lived in Eglinton, County Londonderry for 10 years. She has worked in Project Management and IT Support in the Finance Sector for 15 years, prior to relocating to Northern Ireland. Since 2011, Ann has co-owned and managed two companies: Highmoor ASH Letting and Property Management, delivering a high quality personal service to Landlords and Tenants, and Highmoor ASH Civil Engineering Consultants, providing the business with administration and support.
Ann has been a member of Women In Enterprise since 2011 and joined the committee in 2016. She is active in delivering Women In Enterprise's events and networking opportunities, which provides support and promotes female entrepreneurs in the region.
Email: ann.honey@highmoorash.com
Women In Enterprise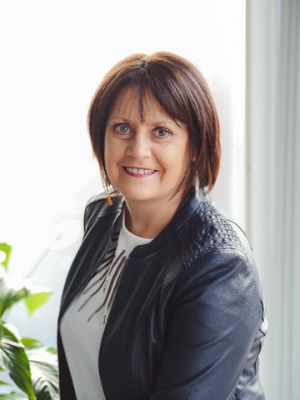 PATRICIA GREENE
ONLINE SUPPORT
Patricia owns and manages The Web Crew, a specialist website performance company. Married with 3 children, Patricia worked as a project coordinator in the social care sector prior to establishing her design business 21 years ago. She has extensive experience in website development & performance, online business mentoring for SME businesses, voluntary organisations, local government bodies etc.
Patricia believes in the power of networking and is on the committee of Women in Enterprise, communications being her main role.
Email: patricia@thewebcrew.co.uk
Women In Enterprise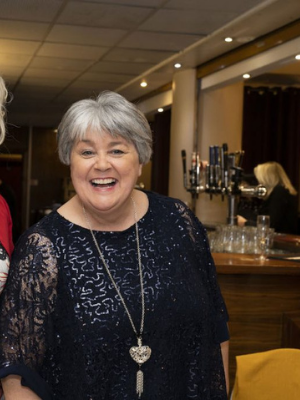 NUALA GRIFFITHS
ADVISORY
Nuala Griffiths is an experienced community engagement, stakeholder and liaison manager currently employed by the Strategic Investment Board (SIB) Northern Ireland to develop and drive forward Buy Social within the construction industry. She delivers strategic support and operational advice to construction projects ranging from £2M to £120M. Her successful delivery of community liaison and engagement has resulted in numerous awards for some of the contractors that she advises.
Nuala is also a board member of WOMEN'STEC, an organisation specialising in the delivery of skills training and the promotion of opportunities in sectors and careers where women are typically under-represented. For more information, please visit www.womenstec.org
Email: nualagriffiths@hotmail.com
Women In Enterprise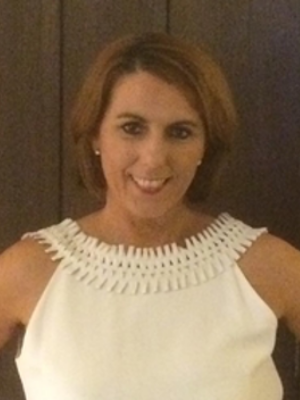 BRENDA PLUMMER
COMMITTEE MEMBER
Brenda Plummer is employed at the Ulster University as a financial manager and student administrator in the School of Biomedical Sciences she is also a non-executive director (NED) on the public board and audit committee for the Police Fund, Dept of Justice NI and until recently was a member of the Playhouse Theatre board and audit committee.
She is passionate about inclusion, diversity and equality as well as making a positive contribution towards how an organisation determines its future direction for the good of the employees, the community and all stakeholders.
Brenda is a passionate advocate in the promotion of female leadership, empowerment and mentoring, she is proactively involved in various women's groups beyond Women in Enterprise, both through her position in the Ulster University (Athena Swan, Aurora, UU Women's Network) and as a mentor in Northern Power Women.
Brenda says her main objective and motivation for the participation in Women's Networks: "is that through my involvement in such groups I am able to share what values inspire me in my life and I want to encourage other females to feel empowered and confident and to believe in themselves, their contributions and their self-worth."
Email: bemplummer@gmail.com
Women In Enterprise