Charge: Free for Members | £10 + VAT for Non-Members
Hosted by Denise Watson,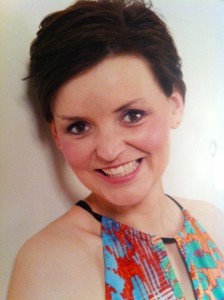 Sports Presenter & Broadcaster, this unique event is brought to you in partnership with The IrishFootball Association.
Succeeding in business and succeeding in sport both demand a particular mindset.  There are necessary skills, behaviours and beliefs that will help you increase your performance and reach your full potential.  During this event, members and guests will hear from an extremely talented and successful panel of speakers:
Sara Booth, IFA Women's Domestic Football Manager
Roisin Feely, Founding Director and CEO of Amazing Brains NI
Oonagh O'Reilly, IFA Director of Sales & Marketing
Beginning with a networking lunch, panellists and delegetes will take part in an interactive discussion and will explore how a winning mindset can be achieved to build corporate athletes!
The event will close with a fun activity and all delegates will receive a free t-shirt!
To book your place please follow the link: www.womeninbusinessni.com/register