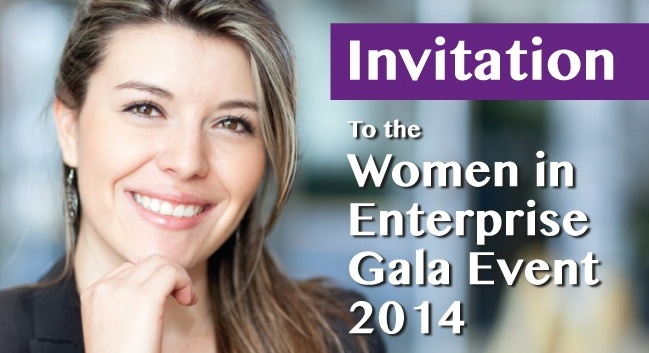 Women in Enterprise Gala Event 2014
Leading the Way…The Alternative Business Woman
Thurs 2nd October 7pm White Horse Hotel Derry – Londonderry
Join us for our annual gala event – meet up, network and listen to our fantastic inspirational speakers. Enjoy a lovely sparkling wine reception, dinner & dessert.
A chat show featuring 
Roisin Crawford, CEO
Stem Aware
 and 
Jacqueline McGonigle
 from 
Whats On NI
. Plus we will have our 
Mayor, Cllr Brenda Stevenson
as a special guest. 
Enjoy a sparkling entertaining dinner and chat show with host renowned Journalist 
Suzanne Rodgers.
With entrancing music provided by the wonderful local
Harpist Lucia McGinnis of Celtic Wedding Harps
Cost:£15 members – £25 Non Members
Join Here Today to save £10!!
REGISTRATION ESSENTIAL Places are filling up so please register asap! 
Register by emailing your name to registerwie@gmail.com