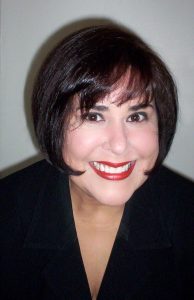 Patricia Kelpie's business experience comes from executive corporate marketing covering a 20+ year career launching record breaking brands, new products and retail marketing including Senior Director posts in companies such as Nautica Enterprises and Tommy Hilfiger USA and Marketing Manager at The Estee Lauder Companies.
Originally from New York City, Patricia has made Derry her home since 2015 along with her native Irishman husband. For the last decade, she has volunteered in professional business networks having served on the leadership team of Brandhackers, a digital marketing network in NYC, and at Women In Enterprise in Derry since 2016. Currently, Patricia is Managing Director of a start-up in Northern Ireland developing educational tools to help learning disabled and Autistic children.
Patricia is passionate about helping and encouraging fellow entrepreneurial individuals; she believes Women In Enterprise represents an environment where all can flourish to their best capabilities and is committed to further developing programmes and events to best serve its members.
Email: info@womeninenterprise.biz