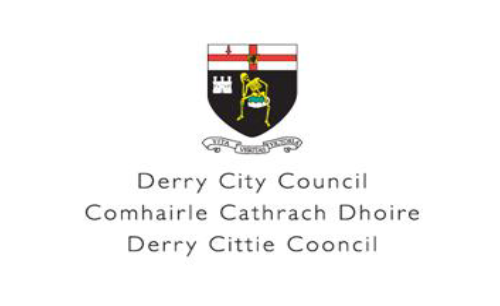 ALL constituted groups (community, sports, arts, cultural, faith, voluntary etc) will be 'called forward' by the Charity Commission soon – so what is your group doing to prepare?  If you are not aware of these changes you definitely need to book a session and get advice now!  If you are aware of this could you use some help with the forms, understanding the process or practical help with drafting your 'public benefit' statements?
 All community and voluntary groups are now required to register with the NI Charity Commission.  The commission is gradually calling forward all groups to demonstrate their good governance and the public benefit that they have.  Your committee is responsible for this process. So how can you prepare?
Getting the 'Public benefit' statement ready is something all groups can do now to prepare for being 'called forward'.  It can be straightforward if you have advice, but daunting if you don't.
With this in mind Derry City Council Community Relations Team are offering any groups in the council area and neighbouring Strabane District Council area an opportunity for a focused support clinic.  The session will provide an opportunity to talk through the work of your group, look specifically at your constitution and give advice on writing your 'public benefit' statement and any other issues.
Sessions are available as follows:
| | |
| --- | --- |
| Session | Advanced Charity Awareness Clinic (Free) |
| Date | Tuesday 3rd February 2015 |
| Time | 30 minute sessions available from 9am – 5pm (specific time booked in advance) |
| Venue | The Shared Future Centre (2nd Floor Boardroom) Derry~Londonderry BT472DA |
| Facilitated by | Greater Shatallow Area Partnership |
Places are issued on a first come first served basis and booking is by advance registration only.  You must contact Michaela to book a specific time slot and should bring your constitution with you.  Name and full contact details must be given at the time of booking. The deadline for bookings is Wednesday 28th January.
Groups are also advised that evidence of good governance is important to keep or get a charity number.  The Derry City Council Community Relations team will shortly be issuing details of free governance training.
Booking advice:
To book contact it is probably easiest to phone Michaela Devine (Mon – Fri 9am – 5pm) on tel: 71365151 ext 8223 to check availability. Alternatively you can e-mail: michaela.devine@derrycity.gov.uk
Timeslots available to book on a 'first-come-first-served' basis:
| | |
| --- | --- |
| Advisor 1 | Advisor 2 |
| 9.30am – 10.00am | 9.30am – 10.00am |
| 10.00am – 10.30am | 10.00am – 10.30am |
| 10.30am – 11.00am | 10.30am – 11.00am |
| 11.15am – 12.15pm | 11.15am – 12.15pm |
| 12.15pm – 12.45pm | 12.15pm – 12.45pm |
| 1.15pm – 1.45pm | 1.15pm – 1.45pm |
| 1.45pm – 2.15pm | 1.45pm – 2.15pm |
| 2.15pm – 2.45pm | 2.15pm – 2.45pm |
| 3.00pm – 3.30pm | 3.00pm – 3.30pm |
| 3.30pm – 4.00pm | 3.30pm – 4.00pm |
| 4.00pm – 4.30pm | 4.00pm – 4.30pm |
Bring with you:
Your constitution
Your charity number (if you have one)
Anything which the charity commission has sent you to date (if anything)
Please arrive on time or slightly early (there will be a waiting area with tea and coffee provided)
You can bring 1-3 committee members/key group members with you to the meeting.
Any questions you have about the charity registration proces
https://www.womeninenterprise.biz/wp-content/uploads/2015/01/DCC.png
306
500
WIE
https://www.womeninenterprise.biz/wp-content/uploads/2021/10/wie-logo-300x86.jpg
WIE
2015-01-26 16:06:30
2015-01-26 16:11:56
Advanced Charity Awareness Clinic