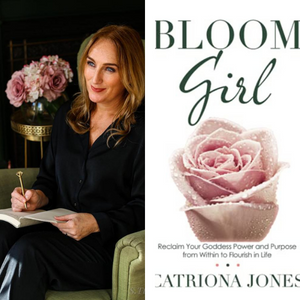 Featuring Guest Speaker: Catriona Jones, Author of "Bloom Girl"
Date: Thursday, 21 October 2021
Time: 10:00 am to 12:00 noon
Location: Everglades Hotel, Prehen Road, Derry~Londonderry BT47 2NH
Tel: 028 7132 1066
Event Fee: £5.00 (+ small Eventbrite fee)
Registration: Via Eventbrite (Must register by 20th October 5pm)
You asked for it – and we are delighted to deliver – our first-ever in-person event since lock-down and there's no better way than doing what we do best – inspiring, connecting and sharing!
Join us for Coffee and Conversations on Thursday, the 21st of October, where you can meet and chat with like-minded women to get connected, get inspired, and further your professional and personal network base.
Come and meet our featured guest speaker – Catriona Jones – and celebrate the launch of her new book "Bloom Girl". Catriona believes that just as flowers bloom into their final forms, we also have the ability to grow and bloom into fuller, better versions of our truer selves. She will talk about the "Bloom Girl" philosophy, sharing tools and techniques to create balance, contentment and abundance in our lives as women.
Catriona will outline a simple approach to changing negative thinking patterns and creating new beliefs with a positive self-image to build confidence and resilience, overcoming self-doubt and imposter syndrome.
We will also host structured networking while following socially distant guidelines and serve up delicious coffee, tea, and scones! Hope you join us for this empowering and motivational event!
Registration required.
About Catriona Jones:
Catriona Jones is a Money Mindset Coach, teacher, Intuitive Healer and motivational speaker who runs a busy practice in Derry/Londonderry, where she empowers women to become the best version of themselves. She relies on her experience as a seasoned life coach and teacher to share a comprehensive roadmap and tool-kit to help women step into their power and claim their path in the world. Catriona inspires women to embrace their feminine energy, raise awareness of limiting beliefs, and move forward in a new direction to:
• Clarify career aspirations and a life purpose
• Overcome fear and self-doubt
• Honour dreams and desires
• Master thoughts and emotions
• Enjoy harmonious relationships
• Take inspired action to manifest an ideal life
Catriona continues to inspire and work with corporate organisations, community groups, schools and individuals on a global capacity. Mother of 2 teenagers, she lives with her husband and their children by the Inishowen peninsula. Bloom Girl is her first book. For more information: http://www.catrionajones.com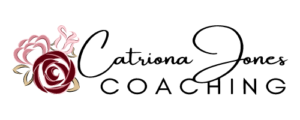 Catriona Jones, Author, Female Empowerment Coach, Teacher and Motivational Speaker