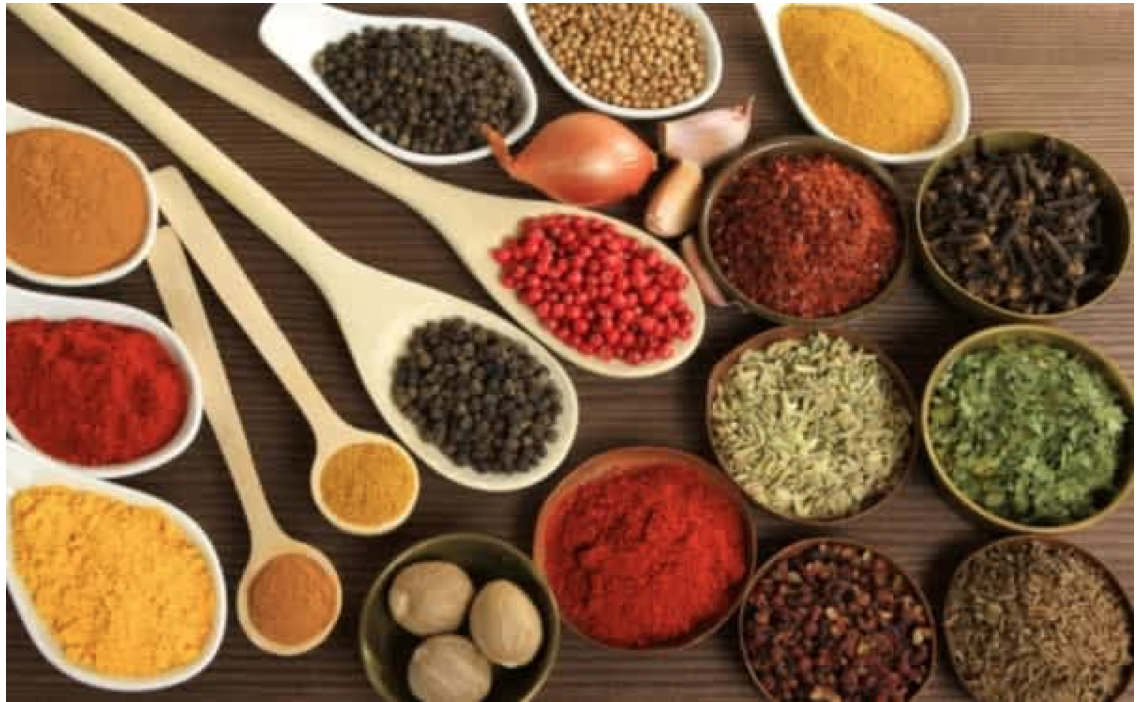 WOMEN IN ENTERPRISE FREE ONLINE LEARNING SESSION
Foods That Heal – The Power of Herbs and Spices
Date: Wednesday, 2 December 2020
As a woman, we wear many hats at various times of the day, a chef's hat, a cleaner's hat, a nurse's hat, a driver's hat and so on. Now it's time to wear a hat that will enable you to take care of you and your family's health with things in your kitchen that you probably don't even know of.
It is the time, now more than ever to take care of us and our family's health. Rather than popping pills, you'll be amazed to learn that there are so many things in your kitchen and garden that can be used easily to protect your family's immunity and well being. 

Join Sumeeta Gupta in a fun and informative Zoom session to understand the healing power of herbs and spices and how easy it is to use them for minor ailments. Learn easy recipes for colds, coughs, indigestion, joint pains and much more, suited to all. Although people often fear Indian spices for their heat, it is not necessarily so, as Sumeeta will explain, and…the flavours are exceptional!
This one hour session includes introduction to herbs, spices and their healing powers, demonstration of easy and tasty recipes and question and answers.
---
About Sumeeta 
Sumeeta Gupta graduated as a Doctor in Alternative medicine – Ayurveda – the science of life, in 1997 from Mumbai University in India and practised it for 5 years before moving to Northern Ireland in 2002, with her Husband. With this life changing move Sumeeta chose to focus on her family and pause her medical career.
Sumeeta began to look for alternate careers that could offer the flexibility to work around family but maintain her education levels and zeal to work. She joined Altnagelvin Hospital, in the administrative department. An experience that opened a whole new world for her. Her new colleagues were fascinated with the smells and colours of her lunch and interested in the herbs and spices, which she used to create healthy foods that also provided health benefits. Although not officially practising medicine, she was always asked for advice when it came to simple remedies.
While it was difficult to source the many herbs which are traditionally used in alternative medicine, Sumeeta was able to create healthy, seasonal recipes with amazing flavours, providing her family with home remedies to benefit their mind and body.
For 10 years, Sumeeta has been working with Derry City and Strabane District Council promoting Indian culture and organising events for the same, conducting workshops for local schools, community centres and the Waterside Women's Centre introducing Indian food, traditions and culture.
Sumeeta also owns and has run the Foyle Kumon Study Centre for the past 8 years. The Kumon Method of Learning is designed to help any child of any ability progress to their maximum potential and become enthusiastic learners. Worksheet-based study programmes which have evolved over the course of 60 years, to help them succeed, build confidence and develop self-learning skills for a bright future. For more information: https://www.kumon.co.uk/foyle/