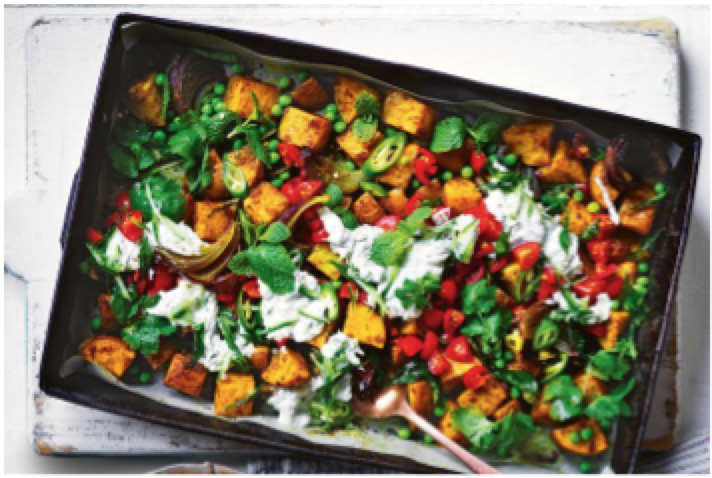 WOMEN IN ENTERPRISE
 FREE ONLINE LEARNING SESSION
Indian Foods to Warm Your Heart This Winter
Date: Wednesday, 27 January 2021
Time:  10:30am to 12 noon
Registration: Via Eventbrite (*must pre-register)
Back by popular demand, this Zoom online session is a follow-up to Sumeeta Gupta's workshop "Foods That Heal – The Power of Herbs and Spices" which was widely attended, highly acclaimed and received numerous enquiries for a follow-up session…
Join us for an hour and a half long continuation, where Sumeeta will take you on a journey to discover easy winter foods you can prepare in your own kitchen based on the science of Ayurveda, good health and healing properties.
Learn about various foods and their significance within the Indian dietary tradition, including some of the regional variants.
Find out how the science behind Indian foods is not just to fill an empty stomach but also how it's based on the bodily constitution and its needs.
Sumeeta will cover seasonal eating in India and its significance in Indian culture and the different types of foods that are recommended to keep the body warm and healthy in winter.
The workshop will include a demo of a delicious warm Indian breakfast followed by lunch, evening snacks and end with a sumptuous dinner.
This will be a perfect culinary experience for anyone who is looking to enrich their knowledge and experience of cooking healthy and hearty Indian meals this winter that keep immunity levels high and help prevent infection. Registration required.

Access to Sumeeta's first presentation is available by clicking below:
https://www.womeninenterprise.biz/event/foods-that-heal-the-power-of-herbs-and-spices/
About Sumeeta Gupta:
Sumeeta Gupta is passionate about Ayurveda Alternative Medicine – the science of life – and Indian culture and cuisine. She graduated as a Doctor in Alternative Medicine in 1997 from Mumbai University in India and practised it for 5 years before moving to Northern Ireland in 2002. Switching gears into administration and education, Sumeeta worked at Altnagelvin Hospital and later at Foyle Kumon Study Centre, a global organisation designed to help children with Maths and English which she owns and operates since 2012.
Although not officially practising medicine, Sumeeta is always asked for advice when it comes to healthy foods and simple remedies due to her vast knowledge and culinary mastery. For the last 10 years, Sumeeta has been working with the Derry City and Strabane District Council promoting Indian culture and organising events for the same, conducting workshops for local schools, community centres and the Waterside Women's Centre introducing Indian food, traditions and culture.
To reach Sumeeta or for more information: https://www.kumon.co.uk/foyle/