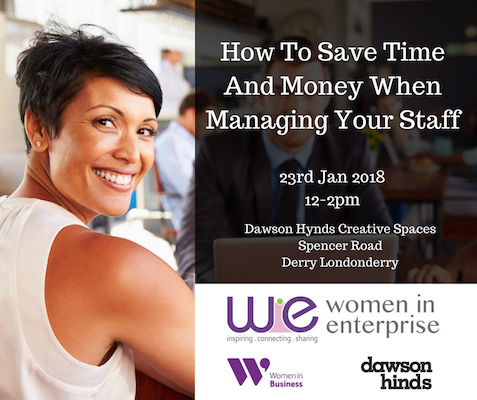 Event: "How To Save Time And Money When Managing Your Staff'"
Speaker: Julie Pollock
Date: Tuesday 23 January, 2018
Time: 12 noon – 2:00pm
Location: Dawson Hynds Creative Spaces, Spencer Road, Derry Londonderry
Cost: £10.00
[button color="#FFFFFF" background="#7C54AB" size="large" src="https://www.eventbrite.ie/e/hr-for-business-tickets-37774025126″]CLICK HERE TO BOOK[/button]
During this talk Julie Pollock of Consult HR, will share with you 5 Key ways to prevent litigation and how to Safeguard your profits when managing staff.
Julie's expertise lies within the high risk end of people management and she has specialised in providing expert HR advice to SME's in areas such as: Redundancy, investigations, dismissals, bullying and harassment, grievances, contracts of employment, TUPE and much more. She thrives on providing limited risk solutions to clients problems and assisting the clients through that process to achieving their goal. She supports businesses with practical hands on advice whether it is everyday issues or more complex employment matters. See more on her website www.consulthr.co.uk
---
[quote align="left" color="#999999″]
Julie is incredibly professional and discreet and she will always keep you on the right path when you have staff.  It's important to ensure you follow HR regulations, which can be very complex and often change. What I love about working with Julie is that she's always there to help and her advice is practical, I not only trust her implicitly, but I value her opinion immensely.
Donal Doherty
Engage
[/quote]
Julie's feature in Local Women in 2016.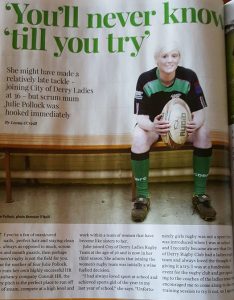 ---