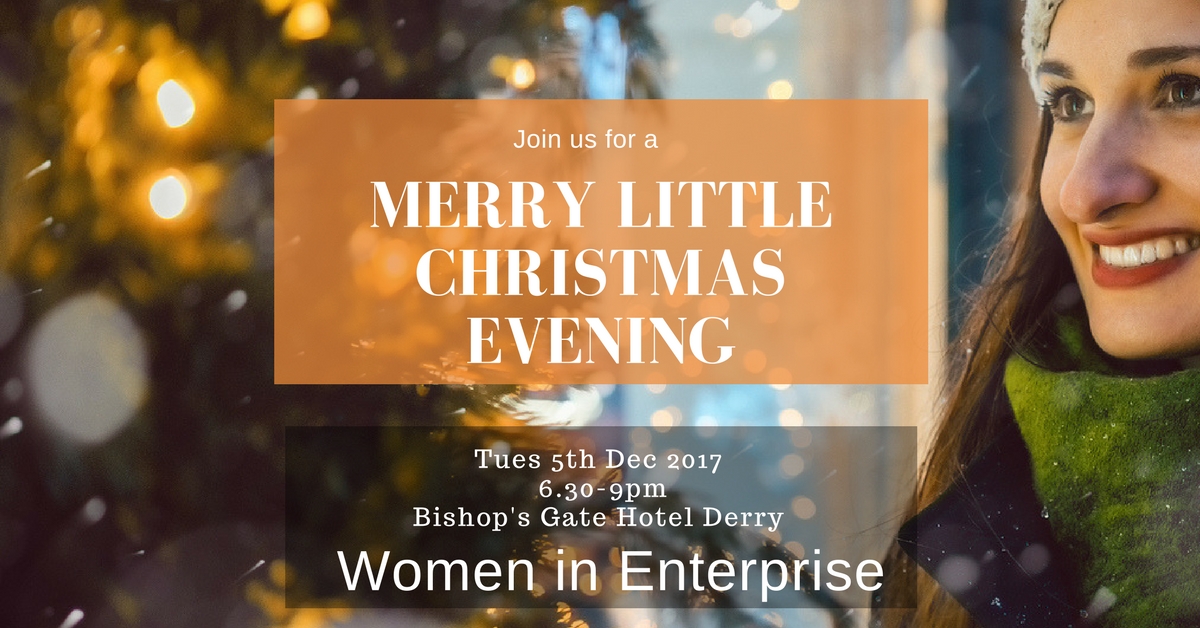 WOMEN IN ENTERPRISE – CHRISTMAS MEET-UP 2017
Event:              Christmas Meet-up 2017
Date:               Tuesday, 5th December 2017
Time:               6:30pm – 9:00pm
Location:         Bishop's Gate Hotel
Event Fee:       £20.00 – includes 2 glasses of house prosecco with selection of chef's canapés
'Tis the season to be merry! And the perfect time to indulge! Please join us for our Christmas Meet-up at the iconic landmark Bishop's Gate Hotel in Derry/Londonderry. Lovely hors d'oeuvres, holiday cheer and a great ambiance – what better way to begin the holiday season than to celebrate and toast each other! Booking online essential.
Come along and do some light Christmas networking, catch up on what everyone's been up to in the past year and what exciting things lie ahead for 2018!
[button color="#FFFFFF" background="#7C54AB" size="large" src="https://www.eventbrite.co.uk/e/women-in-enterprise-christmas-meet-up-2017-tickets-40708175248″]CLICK HERE TO BOOK[/button]
About Women In Enterprise:
Women In Enterprise is a non-profit organisation and network for professional, enterprising, and entrepreneurial women in business whether self-employed or employed. We provide peer to peer support, networking events and educational business workshops in the Derry/Londonderry area. Women in Enterprise was established in April 1998, by a group of business women who identified the benefit to their businesses of networking with like-minded peers.