Featuring Guest Speakers: Sinead Meenan and Deirdre Moore,
APFS Chartered Financial Planners of Waterhouse Financial Planning
Date:     Tuesday, 19 November 2019
Time:     6:30 pm to 9:00 pm
Location: Whitehorse Hotel, 68 Clooney Road, Derry~Londonderry
Tel: 028 7186 0606
Event Fee: £12.00 (+ small Eventbrite fee)
Refreshments will be served
BACK BY POPULAR DEMAND! AND UPDATED FOR TODAY!
PLANNING FOR YOUR FUTURE
"Someone's sitting in the shade today because someone planted a tree a long time ago"
– Warren Buffett
This is one of our most popular and most requested events ever and we are bringing it back per your request!
Did you know that retirement can be up to one-third of your adult life — 25 – 30 years! Have you a plan?
Whether you are self-employed or working for someone else, planning for your future is a necessity. Do you have a pension set up? Do you put savings away for retirement? The earlier you plan, the sooner you can retire. People don't realise how easy it can be to start. Planning today can help you secure the future you want.
Join us on the 19th of November for a highly informative presentation on how you can become proactive and start securing your future. Chartered Financial Planners Sinead Meenan and Deirdre Moore of Waterhouse Financial Planning will show you easy steps towards realising the future you want. Learn more about how:
Tax is an expense. Find out how to reduce, manage and keep more of your money
Protect your family, your income and business against future uncertainties
Legacy planning: more to your family and not the tax man
Invest well. Focus on the things you can control: your plan, reducing costs, spreading risk
Financial planning is not just about making as much money as possible – it's about getting the money and income you need to reach your life goals, using the resources you have both now and in the future and considers the risk you're prepared to take. Most importantly, these are life goals, rather than financial goals.
This is an important session not to be missed. And as always, there will time for networking before and after, as well as refreshments. Hope you join us!
About Sinead Meenan and Deirdre Moore: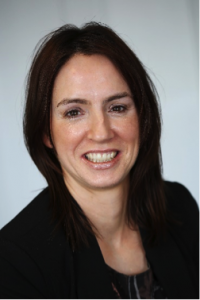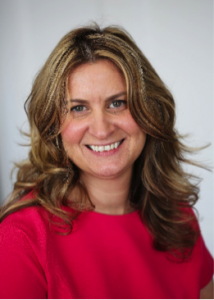 Both Sinead and Deirdre are Chartered Financial Planners at Waterhouse Financial Planning and have achieved great success in what historically was and still is a male dominated profession. They have worked hard to become Chartered Financial Planners – the most widely accepted "gold standard" qualification available for professional financial planners in the United Kingdom. Each with over 25 years' experience in the industry, both Sinead and Deirdre want to help everyone, and in particular women, understand that financial planning is not just about buying financial products or investments, but rather, a personal process to help protect against the contingencies of life. Sinead and Deirdre are also retirement pension specialists and give advice & guidance on all areas of financial planning including long-term care.
For more information: www.waterhousefp.com
About Women In Enterprise:
Women in Enterprise is a member based business networking organisation based in Northern Ireland, covering Derry~Londonderry / Limavady and the general North West. We provide peer to peer support, signposting, networking events, business growth workshops and learning events.  WIE is a non-profit organisation run by a committee of volunteers who are dedicated to providing support for women in this area, whether self-employed, an employer or an employee. All women are welcome to join our organisation…
For more information: www.womeninenterprise.biz 
In partnership with Women in Business NI