COFFEE & CONVERSATIONS NETWORKING EVENT
Featuring Guest Speaker: Lorraine Boyce, Down Below Physio
Date:     Thursday, 26 September 2019
Time:     10:00 am to 12:00 noon
Location: Everglades Hotel in Derry, Prehen Road, Derry~Londonderry BT47 2NH
Event Fee: £5.00 (+ small Eventbrite fee)
Networking remains a top business skill and activity essential for building and maintaining business. At Women In Enterprise, we are all about providing networking and learning opportunities that help move you forward…
Join us for Coffee and Conversations on Thursday, the 26th of September, where you can meet and chat with like-minded women to get connected, get inspired, and further your professional and personal network base.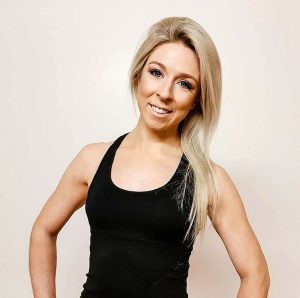 Come and meet our featured guest speaker – Lorraine Boyce – Founder and Owner of Down Below Physio – who took a personal passion and built it into a thriving practice and ecommerce business. Without any previous business experience, Lorraine today is enjoying remarkable success tackling taboo topics and helping many women in the process.
Hear first-hand about Lorraine's personal and professional journey as she navigated the world of business, hit waves of burnout, re-directed, re-branded and eventually developed a business focused entirely on women's health which is what she is most passionate about. There will be time for Q&A, and some tips for us "down below!"
As always, there will be networking before and after, as well as coffee, tea, and delicious scones! Hope you join us!
About Lorraine Boyce:
Lorraine Boyce is a Chartered Physiotherapist, Pregnancy & Postnatal Pilates Instructor, and, Founder and Owner of Down Below Physio – the only dedicated private Women's Health Physiotherapy Clinic in Co. Donegal offering comprehensive internal pelvic floor physiotherapy. She works with women who have pain and pelvic floor problems, and who want to feel like their best selves, as mothers, wives, professionals and/or athletes.
Having achieved a BSc in Physiotherapy, Lorraine is registered with the ISCP (Irish Society of Chartered Physiotherapists) and has worked in private practice since 2008, focusing on Musculoskeletal Physiotherapy and core stability exercise therapy, with extensive post-graduate training in spinal manual concepts, biomechanics and general musculoskeletal therapy.
Lorraine is Ireland's foremost expert in all issues "Down Below" covering Women's Health and Pelvic Floor Physiotherapy and antenatal and postnatal functional exercise therapy. She continues to grow her business with a new bespoke website, a growing social media presence with a thriving blog, and has branched out into e-commerce with online programmes and training.
For more information, please visit: http://downbelowphysio.ie