CELEBRATING WOMEN & CONSTRUCTING BRIGHTER FUTURES
Corinthian (main) Ballroom, City Hotel, Queens Quay, Derry~Londonderry
Thursday 21st February 2019 – 6pm Reception
Cost £26.00 (plus small Eventbrite fee)
Join us for an Exciting and Dynamic Evening featuring Sparkling Wine Reception, Delicious 3-Course Dinner, Keynote Presentation, Local Female Entrepreneurs Showcase, & Networking
Special Guest Speakers:
Samantha Kelly – Award Winning Twitter Expert | Social Media Trainer | Author |TEDxSpeaker | Winner of the Wexford Chamber Social Media/Digital Marketing Award and Founder of The Women's Inspire Network
Grace Rodgers – Project Manager – Graham Farrans JV  Civil Engineering
Special Performance of "The Pink Ladies" Cancer Support Group Choir
Date and Time: Thursday 21st February 2019 – 18:00 – 21:30 GMT
Location: City Hotel, Queens Quay, Derry Londonderry, BT48 7AS
Attire: Business/Cocktail
---
---
Description:
Women continue to challenge the norm as they enter and excel in an even broader range of careers and professions. Join us for our highlight event of the year where we will celebrate Women who Build Brighter Futures in Construction, Engineering, and Social Media.
Please do come along to support Women in Enterprise and meet your business contacts and friends for an evening of inspiration, sharing, networking and socialising.
Be inspired to construct your growth plans and build your business further in 2019!
Opportunity to Showcase YOUR Business!
We have some stands for attendees to showcase their service or product at the Gala Dinner. A ticket must be purchased to avail of a stand, and an email sent info@womeninenterprise.biz to confirm stand place. Email info@womeninenterprise.biz to request a stand place and get more information. Visit www.womeninenterprise.biz or www.facebook.com/womeninenterpriseni for more information
About Samantha Kelly:
    Also known as the "Tweeting Goddess," Samantha is a leading social media strategist, speaker, and trainer who owns and operates Tweeting Goddess . With the support of her team, Samantha plans and delivers effective social media strategies to businesses and entrepreneurs, harnessing the power of social media and the online community, ultimately, increasing the correct audience reach for business. Samantha is also the founder of Social Media Summit Ireland, and the founder of the Women's Inspire Network. She connects, supports, and empowers female led businesses and women who work from home in building their empires. She is a dynamic and engaging speaker and trainer, and has been sought after to deliver training courses to many businesses including Hewlett Packard, HSE and Microsoft. She has spoken in New Zealand, USA and Hong Kong. For more information please visit:

 

www.tweetinggoddess.com

Award Winning Twitter Expert | Social Media Trainer | Author
TEDxSpeaker | Winner of the Wexford Chamber Social Media/Digital Marketing Award
Founder of The Women's Inspire Network – Join my network here: 

https://www.womensinspirenetwork.com/membership
About Grace Rodgers: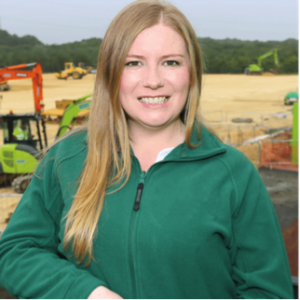 Grace has developed and continues her illustrious career excelling within an arena that is typically male dominated. Joining Graham in 2007 as a Site Engineer, during her time with the company, Grace has rapidly progressed from site engineering to Section Engineer, to Site Agent before her appointment to her existing role as Project Manager. Grace has worked in both of GRAHAM's Civils and Building Divisions with career highlights including work on challenging projects such as the Westlink in Belfast and the M80 motorway close to Glasgow.
Grace has gained experience in the Highways, Nuclear and Power sectors and has helped deliver numerous new build leisure centres. For more information: https://www.graham.co.uk  
---
Compare: Trish Hegarty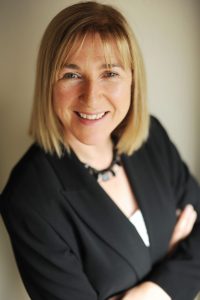 Trish Hegarty spent 14 years working as a journalist at the BBC, The Irish Times and RTE, spanning news, features, reporting, presenting and producing. In 2004 she set up, Inis Communications, which offers a range of PR, social media, website content and training services. Her client portfolio includes: Fáilte Ireland, Foyle Port, B&B Ireland, public and non-profit bodies, and businesses across the island, UK & Europe.
She has a huge network of media, and public and private sector contacts on both sides of the border, and secures coverage for clients on key outlets like BBC Newsline, UTV Live, RTE News and national newspapers. Trish is an accomplished speaker and facilitator, and has featured at events like CultureTech, Border Biz Camp, Women Lead 2018 and European and International events. She was the first woman president of the Union of Students in Ireland.
Read more on www.iniscommunications.com
---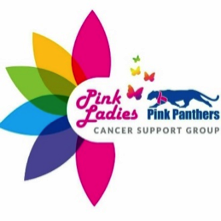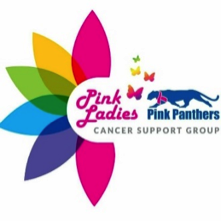 About the Pink Ladies:
The Pink Ladies Cancer support group was established in May 2005 in Derry City to provide vital support and advice to women affected directly or indirectly with cancer diagnosis. They offer monthly support groups, activities and social outings, befriending/listening ear, counselling and complimentary services. The Pink Ladies continue to take a lead on prevention and risk reduction to toxic chemicals and the impact this has on our hormonal system including breast, testicular awareness and reduce your risk sessions in workplaces, schools and community groups.
For more information, please visit: https://www.facebook.com/pinkladiesderry/
---
---
About Women In Enterprise:
Women In Enterprise is a non-for-profit organisation and network for professional, enterprising, and entrepreneurial women in business whether self-employed or employed. They provide peer to peer support, networking events and educational business workshops in the Derry/Londonderry area. Women in Enterprise was established in April 1998, by a group of business women who identified the benefit to their businesses of networking with like-minded peers. For more information, please visit: http://www.womeninenterprise.biz/
Sponsored by: