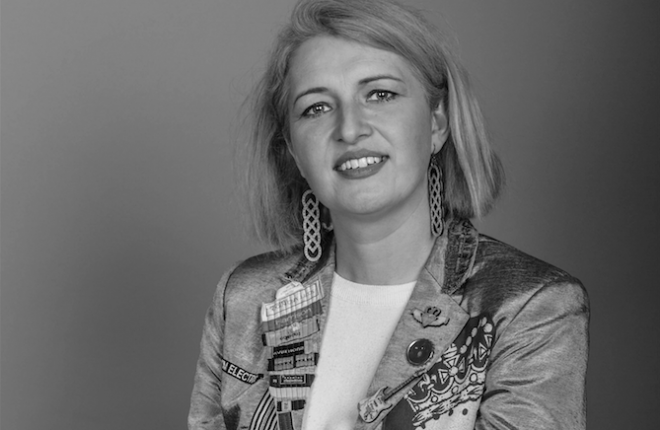 WOMEN IN ENTERPRISE NETWORKING EVENT
FEATURING GUEST SPEAKER:
Joanne Doherty,  
Founder and General Manager,
Piece Makers
Date: Thursday 14 March 2019
Time: 11:00am – 1:00pm
Location:  Dawson Hinds, 101 Spencer Road, Derry, BT47 6AE
Event Fee: £5.00 includes light lunch, payable at door
---
Networking is a vital and essential activity and skill in developing your career, your business, and your future growth. Come join us on Thursday 14th March to meet and chat with like-minded women and get connected to further your professional and personal network base. Meetup with friends old and new, and be inspired!
Come and meet our featured guest speaker – Joanne Doherty – Founder and General Manager of Piece Makers, who's created a business from a spark of an idea, diligence, and very clever networking. Hear first-hand about Joanne's story and how networking and contacts helped her gain an edge in developing and expanding her successful signature wooden gifts, keepsakes, and bespoke designs collection business.
About Joanne Doherty:
Joanne Doherty is the Founder and General Manager of Piece Makers, one of Ireland's leading gift, keepsake and bespoke design collections. Started in Derry, Northern Ireland in 2013, Piece Makers' creations showcase and celebrate historical events, art, music and towns throughout The Emerald Isle with designs inspired by iconic imagery, historical landmarks, and legendary Celtic heritage. Best known for its high quality wooden pieces, the Piece Makers collection features city scenes, lightboxes, fridge magnets, favours, plaques and jewellery. Fully customisable and designed by local artists, the latest laser technology is utilised to create the most intricate of precision designs within a short time-frame whether stock or bespoke. Having started her business through individual sales and craft fairs, Piece Makers is now sold throughout Ireland including major museums, historical centres, visitor attractions, hotels, The National Trust, select locations in New York and Boston, and most recently, through Applegreens in Ireland. Joanne is married with four children and is currently training for her second triathlon. For more information: www.piecemakersgifts.com
Sponsored by Women in Business NI