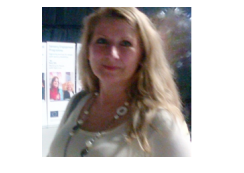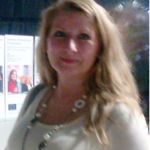 Founder of Holistic Well Being Solutions. Marian whole-heartedly understands that we each have within us the capacity to achieve optimum well being by nurturing balance between body, mind, spirit and by connecting with our true inner nature.  This appreciation has inspired Marian's work in business and education.
[divider scroll_text=" "]
Her practice includes:
Complementary Therapist:  Reiki, Aromatherapy, Meditation
Naturopathic Consultant: Bach Flower Remedies, Nutritional & Lifestyle Advice
Delivery of Training, Workshops and Short Courses: Reiki, Chakra  Energy & Anatomy, Stress Management, Meditation, Healing with AromaTherapeutics
Community sector Holistic Health & Well Being Programmes and Healthy Lifestyle Initiatives
Lecturer  NWRC: Holistic Health & Complementary Therapies, Personal Development, Access Foundation Degree Study & Communication Skills
Her Other Skills:
Lecturer in Health & Social Care, Training Officer in Social Education and Foundation Skills
Proprietor of a Natural Healing Clinic (formerly Equilibrium) in Derry. Equilibrium was awarded Junior Chamber Friendliest Small Business NI Award for the Overall Winner and Runner Up consecutively in 2003 and 2004
Design and delivery of her AromaTherapeutics Total Care Packages
Marian is married and has a daughter in London and enjoys painting with oils, creating Inspirational Art Cards and holidays in Portugal.
Email: marian.hwbs@gmail.com
Tel: 028 7135 6264
Mob: 07984 199252
Facebook: Holistic Well Being
Facebook: Albufeira Happy Holidays
LinkedIn