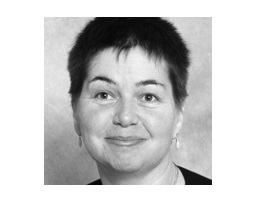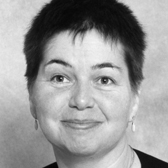 Originally from Brittany in France, Sabine has been living and working in Derry for over 20 years, and has been a practicing Stockbroker since 2007. As a fully qualified Member of The Chartered Securities Institute (MCSI), Sabine is able to use her significant experience to provide a focused and individually tailored investment solution to many different types of clients, all of which can be achieved at a reasonable cost to the client.
She is an active member of the Derry Chamber of Commerce, a Board member of Women in Enterprise and is the incoming Treasurer of the Londonderry Rotary Club. Sabine has spoken on a number of occasions at investment seminars, with topics ranging from analysis of the UK Government budget, asset allocation and investment strategies. She is also a regular contributor of financial articles and information to local business media.
Although based in the Belfast branch Sabine primarily works with Private Clients and Professional Intermediaries (such as solicitors and accountants) in The City of Derry and Counties Londonderry, Tyrone, Fermanagh, Donegal and Sligo. She welcomes all enquiries from both sides of the border and offers a highly personalised service.
In her spare time Sabine is a keen gardener and grows her own vegetables. She loves the great outdoors and particularly enjoys discovering the many nature trails in her area. She is an avid reader and a music lover. She is also extremely interested in all economic and political matters.
Specialist Areas
Investment Management services on an Advisory or Discretionary basis to Individuals, Charities and Professional firms.
Execution-Only facilities
Probate Valuations
Tel: 028 71311540
Mob: 078 72323705