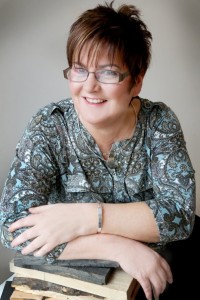 Designer Maureen McGhee, based in Derry city, Northern Ireland uses symbolism and a clean linear design style to create individual pieces of work that she refers to as "Treasures"  – Maureen's studies with crafts began in 1981 in Grennan Mill craft School, Thomastown, Co Kilkenny Ireland.
She went on to study 3D Design specialising in Jewellery at the University of Ulster, Belfast Northern Ireland. This is when she became interested in combining wood and metal and has continued doing so in her current work.
Maureen's love of silver with its purity and simplicity of line complements her fascination with Celtic traditions and beliefs. The idea that they believed that the centre of a spiral represents the place where heaven and earth meet gives a symbolism to what is a very simple shape. "
She has created the important entranceway art work in the new st. Cecelia's college, creggan.

Contact:
Phone: +44 (0)79 7798 5421
Email: info@irishuniqueart.com
www.irishuniqueart.com/