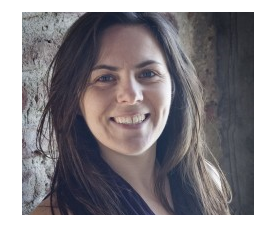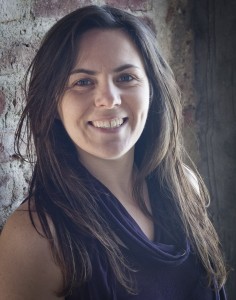 Melissa is a Mummy, Reiki Master, Mini Me Yoga Ambassador and founder of The Honey Pot Dance Company and currently lives in Derry/Londonderry with her three children.
Mini Me Yoga with Melissa
In this fast-paced world we are currently living in, life can get pretty tough, we are sent stressful situations on a regular basis and as adults we may have certain stress-management tools in place to help us de-stress; such as booking ourselves in for a massage, picking up the latest self-help book, going to the gym, booking onto courses and retreats but what do we have in place for our children to cope with stress?
Children are much more sensitive and in-tune than we think and when stressful situations arise, what happens when they aren't able to openly express, talk or do anything about it?  They may become quiet and reclusive or they may act out causing upset to themselves and others around them.  What if they too had tools or coping mechanisms in place to help de-stress, stay calm and collective.
With Mini Me Yoga, our tools and techniques for children allow them to USE and HELP THEMSELVES in situations where they don't know what else to do.  I have seen many changes in my own children's' behaviour, and that of the children that I have worked with in the school environment as well as improved confidence, a greater ability to manage their worries and increased self-belief. The Dalai Lama once said – "If every 8 year old in the world was taught Meditation, we will eliminate violence from the world within one generation."
Melissa facilitates Adult Workshops for parents, teachers and anyone working with children in their chosen profession.  Participants in the Mini Me Yoga 3-Hour Workshop go away with a 15 minute programme they can start using right away in the classroom, home or workplace.  Workshops take place across the North & South of Ireland.
---
 The Honey Pot
The Honey Pot invites you to awaken your sacred sensual power and unleash the true you whilst developing a new sense of self full of passion, grace and divinity. Do you fully express your body, feelings and emotions? Do personal insecurities stop you from communicating openly to friends, partners and colleagues? Are you ready to take back your power and become the creative, authentic being that you are? At The Honey Pot, we create a safe and sacred space to allow you to fully unleash your potential as a Divine Being through the use of Ceremonial Cacao, authentic, organic movement and dance, where each individual is honoured for who they are.
Melissa facilitates Cacao Ceremonies in Derry and Omagh.
Visit our Facebook Page Here : facebook.com/thehoneypot
You can contact Melissa in the following ways;
Email:  MiniMeYoga@outlook.com or TheHoneyPotDanceCompany@gmail.com
T:  00 (44) 7921770990