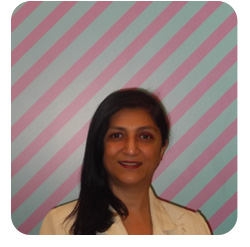 Viji joined Wafer LTD in 2009. Viji comes from a background of 25 years in manufacturing and textiles, working as a management executive with several global brands having last worked as head of merchandising – South Asia for Nike Inc.
Viji has also managed her own export businesses as well as a life-coaching business.
She has an 8 year old son named Rauiri-Vasu who makes regular appearances in the office to scoff any leftover samples!
Visit Wafer ltd's website:  www.waferltd.co.uk
Visit Wafer LTD's Facebook Page:  www.facebook.com/waferltd