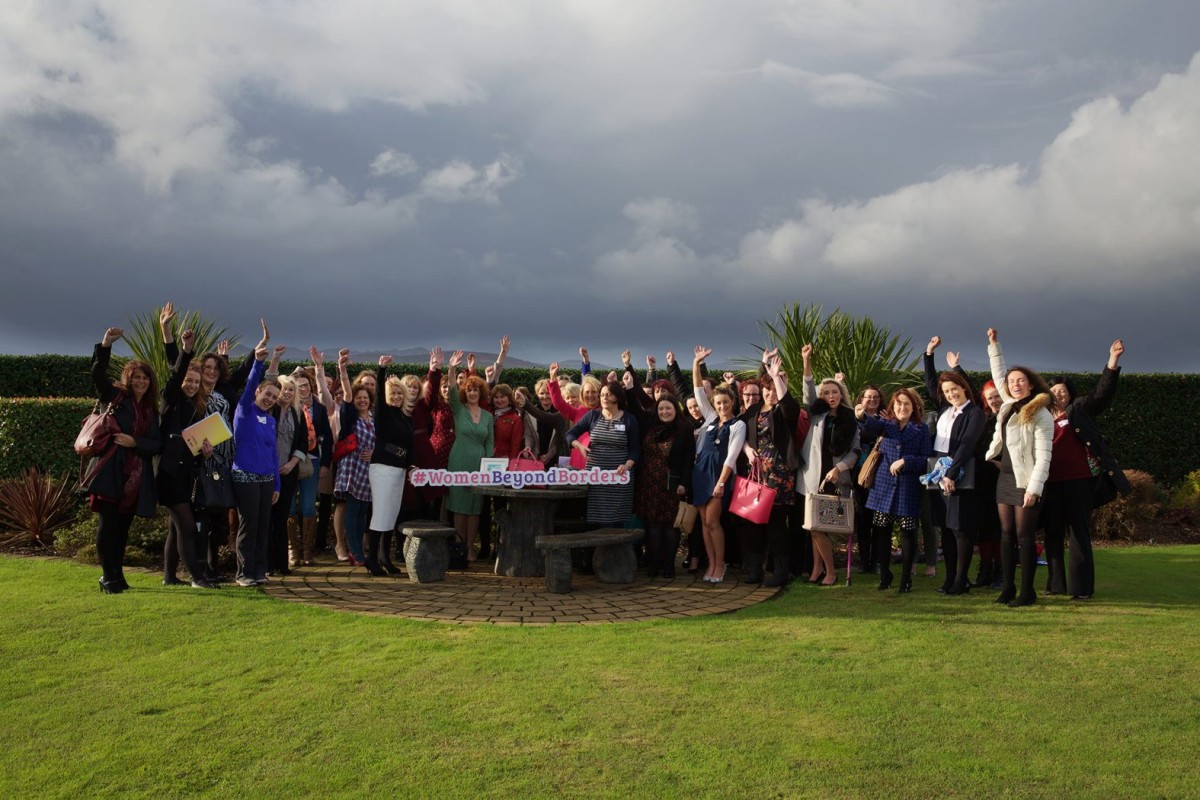 #womenbeyondborders Trending on Twitter!
This week has been an amazing week for Women in Enterprise. We had our annual joint cross border event with Donegal Women in Business Network in the Inishowen Gateway Hotel. These events are always really special, as we simply love collaborating with our Donegal neighbours. However this year's event was even more special as we launched our new collaboration strapline WOMEN BEYOND BORDERS – or #womenbeyondborders the hastag we are using for this incredible initiative.
On Wednesday morning 18th Nov 2015 just under 90 women from Donegal & Derry managed to get #womenbeyondborders trending on Twitter in Ireland from a room in Buncrana. Immediately we brought attention not only to the event itself, but more importantly to all the business women who were using the hastag, promoting their own business along the way. It was a great achievement and example of women working together to produce a great result.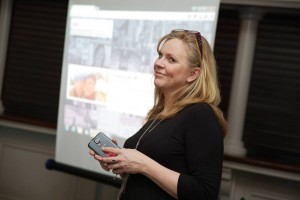 The room was buzzing as we had a great line up of speakers. Headlining for us was the Twitter phenomenon that is Samantha Kelly. What a lady! Aka the Tweeting Goddess Sam currently has 27K and growing followers on Twitter. Starting with literally no money this gutsy, straight talking woman used the online digital technology that is at our fingertips to generate an incredible presence. She is a voice of authority on using Twitter to grow your business, and has the respect of some of the largest businesses around the world. Samantha told us her story, gave us some incredible tips and inspired the women there to get on with it!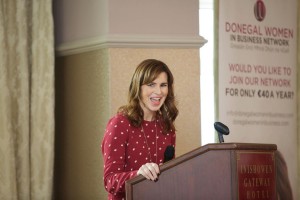 Speaking also was Limavady farmer's wife and hard working mumpreneur Leona Kane who shared her story of how she accidently discovered the liquid gold that is now Broighter Gold Rapeseed oil. Samantha described the importance of excellent design & branding in establishing the unique brand she now has. She also has seen first hand the power of social media at your fingertips – Twitter in particular is the one that has help to grow her business with it being her no 1 source of new business!!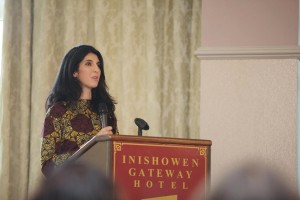 We then had award winning Journalist Kathy Donaghy who shared her journey of how she became a top journalist in Ireland – and some of the gritty, impacting situations she reported on along the way. Kathy has worked for several national newspapers including the Irish Independent where she was public affairs correspondent before leaving to work in the RTE newsroom. Kathy moved from a busy high profile media life in Dublin back to her native Donegal to set up her business. Her real down to life approach is a great attitude for all businesswomen to have!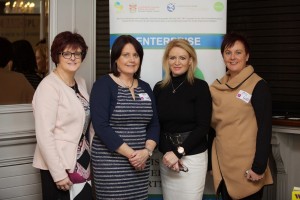 We also were joined by Shona McClenaghan and Rosemary Lyons from Inishowen Development Partnership who informed us of the development work they are doing and the opportunities there are for local women to set up in business while being supported via benefits.
CLICK TO SEE FULL EVENT PHOTO GALLERY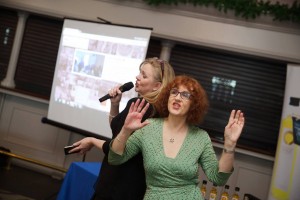 Closing the event on a high was delivered to us via the incredible energizing female entrepreneur in Strabane 2015, Denise Devlin of Positive Parties. Denise came up with the idea of her business delivering 'training with a difference' for businesses, schools and workplaces 5 years ago and is now set to franchise! Denise installed that final burst of fun, energy and motivation we left the event with.
Many thanks goes to both committees of Donegal Women in Business and Women in Enterprise, without whose support this event couldn't have taken place. Thanks also to the only man in the room on the day, highly recommended and winner of many awards including National Geographic, Paul Doherty.
If you would like to find out more about the networking events we have please follow us on the various social media and website links below or contact info@womeninenterprise.biz
Facebook.com/womeninenterpriseni
Twitter @enterprisewomen #womenbeyondborders
www.womeninenterprise.biz
https://www.womeninenterprise.biz/wp-content/uploads/2015/11/12232731_1210611038955396_1969536626020774760_o.jpg
800
1200
WIE
https://www.womeninenterprise.biz/wp-content/uploads/2021/10/wie-logo-300x86.jpg
WIE
2015-11-29 08:27:56
2015-12-08 21:43:35
#womenbeyondborders Trending on Twitter!