ONLINE LEARNING SESSION – VIDEO FOR BUSINESS VISIBILITY
Featuring Gayle Alexander, Video Virtual Assistant & Founder AVA Alexander Virtual Assistance
Date: Tuesday 7 June 2022
Time: 10:00 am to 11:00 am
Event Fee: £5.00 (plus small Eventbrite fee)
Registration: REQUIRED Via Eventbrite (*Must register by 6 June at 5:00pm)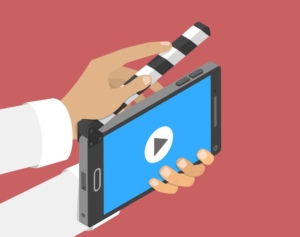 Join us on 7th June for a Zoom learning presentation on why you should be using video for your business. Gayle Alexander, Video Virtual Assistant & Founder AVA Alexander Virtual Assistance will provide an overview of the types of video content you could be creating, where you could be using it and how to film, edit and resize for different platforms.
Gayle will take a look at what tools and software you can use. She will focus on the basics to the more advanced. She will advise on good alternatives to help you create great engaging video content that will raise your brand and business profile. This will be followed by a short Q&A.
ABOUT GAYLE ALEXANDER
Gayle started AVA Alexander Virtual Assistance in 2017 after redundancy and voluntary work in 2016. Supporting small businesses and female entrepreneurs with social media marketing, specialising in Video production in 2018, Gayle has successfully career pivoted and was selected as a VA Voice, Star award nominee 2019 and UK Small Business 100 2021.
Gayle works to raise the visibility of businesses through filming, editing and teaching, and has worked with coaches, recruitment firms, artists, sports clubs, small business owners and corporate events. Filming everything from food manufacturing to International rugby sports stars.
Mum of two boys, Drone Pilot, supporter of Diversity, Equality & Inclusion, co-chair of Lean In Belfast and UK Small Biz 100 2021, Gayle works with carefully selected clients to raise their business visibility, profile and industry authority. To learn more, please visit: Gayle (Smythe) Alexander on LinkedIn or www.ava-ni.com
ABOUT WOMEN IN ENTERPRISE
Women in Enterprise is a non-profit organisation and professional network for women in business. Whether self-employed or employed by someone else, enterprising or entrepreneurial – our supportive network encourages and empowers women IN business and INTO business. We provide signposting to relevant business support services and organise relevant business support events including networking, educational, and workshop events in the Derry/Londonderry area. Our members are movers and shakers making a difference in Ireland – both North and South. For more information about us and our membership benefits, please visit our website: www.womeninenterprise.biz