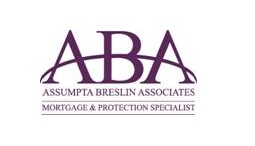 Assumpta Breslin Associates works with arranging mortgage, life cover and home insurance for clients either remotely or face to face.  She has access to a wide range of Mortgage lenders so therefore clients have the advantage of her ability to shop around and obtain the best mortgage rates for them. She deals directly with mortgage lenders, Solicitors and estate agents on her client's behalf, so clients only just meet with her and she looks after everything else including paperwork.
Summary of Assumptas service is as follows:
Providing a Decision in principle which is required by Estate Agent before bid is accepted
Advising on best Lender and best rate
Submitting application, arranging valuation and securing Mortgage Offer
Liaising with Estate Agent/ Solicitor to agree completion date
Ensuring all paperwork is completed correctly ready for completion date
Her fee for arranging mortgage and family protection is £250 and this is only payable once mortgage has been approved.  In addition, once they have mortgage on safe ground, they can then arrange a tailored protection plan to make sure that client can always pay mortgage and other bills in event of accident or illness or death.
Visit www.abaassociates.co.uk for more information.
Tel- 07886091048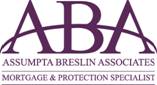 Office- 028 71371638
Email: info@abaassociates.co.uk