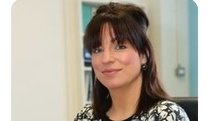 I commenced trading as Deborah O Donnell Chartered Accountants taking over the practice known as Daniel McGowan & Co. I had worked and trained there for sixteen years. Daniel is my brother in law and it was always the 'unspoken' plan that I would one day take over. Personal circumstances quickly changed for Daniel and I was forced with the decision; buy the practice that I'd grown up in, or walk away and let an outsider in!
My husband was death on the idea, mostly due to the fact we were newlyweds and I was pregnant (with baby number two!!). Basically the age old conundrum – Stay at home versus Working Mum!
What should I do; I thought about this for a long time. In my eyes there was a gap in the market. There are plenty of accountancy practices in Derry, however how many of these are owned and ran by females? Virtually none! Maybe it was the pregnancy hormones, but my thinking was if Karen Brady can be the MD of Birmingham City Football Club, surely I can manage an accountancy practice!
Also, Accountants are stereotypically viewed as men in grey suits with clients comparing their meetings with accountants, with visits to the dentist! Could I change this and make coming to see your accountant a knowledgeable and pleasant experience!!
Aside from this, I grew up with a Mum that worked all her life; she was a factory supervisor and had 4 children at the time! Pops had the dinner on the go when she got home. I have never known anything different and I felt this was a great example to set to my daughter!
---
Where are we now?
Fast forward two years; I won't say it has been easy. I actually had an accounts file in my overnight bag in the labour ward!
However, from a business perspective, We have moved to stylish new offices in Templemore Business Park, described as 'homely' by clients. We even have a few pink walls!
The once part time receptionist is now working full time and angling for an assistant.
Another qualified Accountant/'Mammy' has joined the team and we are about to advertise for more bodies.
We have launched an advertising campaign titled 'CHANGE – Forget all the reasons it won't work & believe the one reason why it will!'. A subtle nudge to prospective clients!
---
Our aims – Where are we going?
'No-nonsense accounting that's jargon-free and delivered in a relaxed environment'.
How we plan to do this:
Talk 'to' rather than 'at' clients in language they understand
Formulate/design simple book-keeping tools tailored for each client's needs e.g. Hairdressers/Builders/Mechanics– are great at what they do, but not always great book-keepers! Don't ask me to build you a house but I can build you a great set of accounts.
Educate clients and help them make the right business choices from the outset
Offer a holistic service starting from the ground up and maintaining contact throughout the year
Every day I juggle way too many balls in the air, and every single day I am happy for it!
I wouldn't change it for the world. Even if I was complaining who'd listen?
Put your big girl pants on and deal with it!
---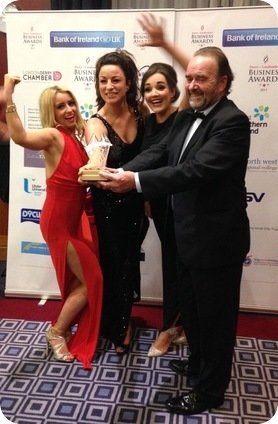 BIG CONGRATULATIONS!
Well done on winning 'Best newcomer' at this years Derry-Londonderry Business Awards 2015. We wish you all the best for the future!
Visit www.deborahodonnell.com for more information.
T: 02871359999