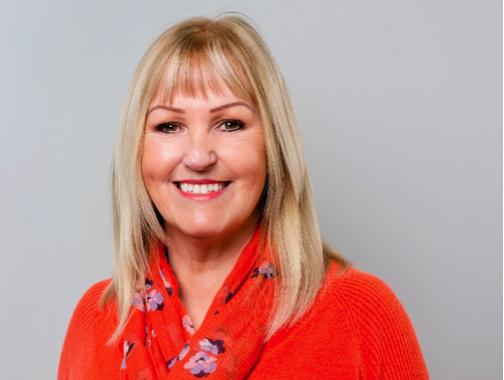 Welcome to our "Good Stories" series where we report on the many wonderful projects and things our members are doing right now. This week, we feature Angela Bonnar, Clinical Hypnotherapist, who has taken the science of her business to effectively work online…
Can you hypnotise someone via Zoom?
Originally, a Life Coach and NLP Practitioner (Neuro Linguistic Programming), Angela has been working as a Hypnotherapist for the past five-years, helping individuals rid themselves of unwanted behaviours with great success. Having studied under the prestigious Marisa Peer, Angela specialises in RTT – Rapid Transformational Therapy which means transformation is rapid in one to two sessions. Think of overeating, addiction, fears and anxiety, these are just a few of the issues that can be eliminated with Angela's methods.
Angela understands how vulnerable and exposed women can feel when dealing with such personal and intimate issues. As a woman herself, she ensures she provides a non-threatening and safe environment when conducting her sessions. Working with other women, Angela helps with confidence issues such as public speaking and self-esteem, as well as losing weight and rewiring your mindset for success. In addition, she has done group sessions with up to 50 people plus with great success.
Now, after building up her business organically, lockdown hits – and the one-to-one and group sessions were no longer possible. After a client requested to keep her appointment and do it via Zoom, Angela quickly learned to use the online meeting app and managed a successful hypnotherapy session. After that success, it was clear that distancing did not matter to the process. Her audience widened quickly and far, due to word of mouth.
So yes, it is possible to hypnotise someone via Zoom. Someone's life can change from a mere one and one-half hours on a Zoom session. The science remains the same – it is just an adjustment in technology.
If you would like to take this time in lockdown to improve upon the quality of your life, change behaviour for the better, or improve any issues, you can find out more at:
www.angelabonnarhypnotherapy.co.uk or please feel free to contact Angela directly at: +44(0)7723395548 or angelabonnar@live.co.uk


If you are working on a project right now that you feel is a Good Story, contact us and potentially have your story featured on our e-mailers and social media. Now more than ever, we need the refreshment and inspiration of a Good Story!
Email your Good Story to: info@womeninenterprise.biz.
We look forward to hearing from you!
https://www.womeninenterprise.biz/wp-content/uploads/2020/06/Angela-Bonnar1-1.png
380
504
WIE
https://www.womeninenterprise.biz/wp-content/uploads/2021/10/wie-logo-300x86.jpg
WIE
2020-06-19 09:18:49
2021-03-02 18:06:24
Can you Hypnotise someone via Zoom?